The Stevens Center for Innovation at University of Southern California is a university-wide resource for USC innovators in the office of the Provost. Specifically launched to develop a new model for innovation at a major research university, the USC Stevens Center is designed to harness and advance the creative thinking and breakthrough research at USC for societal impact, beyond traditional academic means. To achieve its mission, the USC Stevens Center collaborates with partners on and off campus, and the core values of the center are creating the greatest possible value through innovation, leadership, and sharing; exceeding expectations with proactive help, kindness, and mutual respect; cooperating and aligning interests to create win-win relationships; experimenting and taking risks to elegantly address opportunities; and embodying and promoting trust, transparency, reliability, and ethical behavior.
USC brings in roughly $650 million in research funding per year.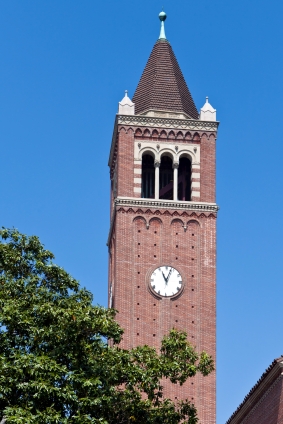 Programs at the USC Stevens Center for Innovation:
The USC Stevens Center for Innovation has developed the Ideas Empowered Program to accelerate the commercialization of the groundbreaking insights and inventions with the potential to transform existing industries, create new industries, and improve lives.
The USC Coulter Translational Research Partnership Program supports and funds translational research centered on the practical clinical application of research results.
The USC Stevens Innovation Intern Program offers a competitive paid internship to graduate students who wish to gain experience in technology assessment, market research, and new venture planning.
The goal of the USC Student Innovator Showcase is to demonstrate the creative thinking and pragmatic solutions to everyday issues that students are creating at USC.
Integrating entrepreneurs into the USC campus, the  Stevens Entrepreneur-in-Residence (EIR) program aims to "catalyze the formation of high-growth startup companies based upon university technologies."
The USC Stevens Center is facilitating innovation in the following areas:
USC Stevens Center has an internal fund $500,000 per year to specifically address gaps in the funding process for USC innovations.
Interested in learning more about USC Stevens Center for Innovation? More information is listed on its website for researchers, for industry, and for students. Also, click here to get the latest news and events about the USC Stevens Center.