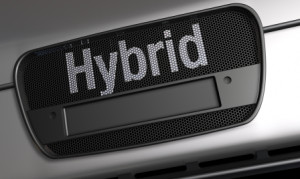 Rio Hondo College offers an Automotive Technology program that has received "Master" level designation by the National Automotive Technicians Education Foundation (a designation that very few schools have received nationwide).   Moreoever, it is one of only a handful of schools in California that is part of the National Alternative Fuels Training Consortium (NAFTC)–"a pioneer and national leader in developing, managing, and promoting programs and activities that desire to cure America's addiction to oil, lead to energy independence, and encourage the greater use of cleaner transportation. The NAFTC is the only nationwide alternative fuel vehicle and advanced technology vehicle training organization in the United States."
The Rio Hondo College Automotive Technology Program includes courses in such areas as:
Introduction to Automotive Service & Repair
• Engine Diagnosis & Tune-up (performance)
• Fuel and Ignition Systems
• Body and Chassis Electrical
• Engine Electrical Systems
• Basic Clean Air Car Course
• Advanced Clean Air Car Course
• Engine Rebuilding and Machining
• Suspension and Alignment
• Brake Service
• Air Conditioning
• Manual & Automatic Transmissions/Transaxles
Diesel fuel and Emission systems
Alternative Fuels(CNG, LNG, LPG, Biofuels, Hybrid/Electric Car)
 Heavy Equipment Maintenance
Rio Hondo College offers four different certificates of achievement all under 18 units in Automotive Technology in the following areas:
Brake Service
Engine Repair
Transmission Service
Diesel Fuel and Emission Systems
Rio Hondo College offers an Associate of Science Degree with 32 units.
See data for enrollment and success rates in Winter, Spring, Summer, Fall semesters in 2012 in Rio Hondo College's Automotive Technology Program.
Rio Hondo graduates are in demand. In fact, most of our students are employed immediately after they finish our [automotive technology] program." -Rio Hondo College