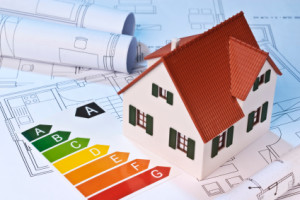 Los Angeles Trade Technical College (LATTC) (founded in 1925) is part of the Los Angeles Community College District (LACCD).  LATTC offers a variety of programs in the area of cleantech, including: Energy Efficiency & Weatherization Training, Renovation, Repair & Painting Certification Training, 
Energy Efficiency & Weatherization Training:
 Associate of Science Degree w/Energy Efficiency Emphasis:

This program concentrates on the proper use of hand and power tools to perform entry thru apprentice level work within the energy efficiency area of the construction and maintenance fields. Students will demonstrate sustainable industry principles and practices throughout the program and will perform calculations & measurements commiserate to entry level thru apprentice work within trades. Skills gained from the program prepare a student for employment with contractors, individual facilities management companies, and other private or public agencies doing energy efficient building or performing energy upgrade retro-fitting on existing residential and commercial buildings.

Weatherization and Energy Efficiency Certificate of Achievement

LATTC offers a series of courses for individuals interested in employment as weatherization and energy efficiency specialists. The courses are developed both for new building professionals and for professional builders/contractors already in the workforce in need of these skills. Homeowners may also find the introduction class helpful. Individuals will be prepared to be weatherization, energy efficiency, and retrofit technicians, home improvement retrofit trainees, residential air sealing technicians, insulation installers, energy conservation representatives or residential energy field auditors.
From Fall, 2009 –Spring 2012, this program had a total of 6,371 Students enrolled in courses required for the degree in Renewable Energy: Energy Efficiency.
Completion Data for environmental Control Technology: Number of Awards:
| | | | | |
| --- | --- | --- | --- | --- |
| 2007-2008 | 2008-2009 | 2009-2010 | 2010-2011 | 2011-2012 |
| 66 | 55 | 38 | 84 | 102 |
Total: 345 Awards
EPA – RRP Certification Training
Renovation, Repair & Painting (RRP) 
The Construction, Design and Manufacturing Department at Los Angeles Trade Technical College is an approved EPA Provider and offers the EPA lead certification, conducting initial & refresher training in Lead Paint Safety for Renovation, Repair and Painting, certifying renovators to perform lead-safe work.
In Fall 2012, the Construction, Design and Manufacturing Department at LA Trade-Tech became an accredited Environmental Protection Agency RRP (Repair, Renovator, Paint) lead-based paint training provider. The EPA is now requiring that all contractors, renovators, and painters who work in homes built before 1978 have this certification. As an EPA accredited training provider, LA Trade-Tech can certify renovators through an eight-hour course that will be offered on our campus.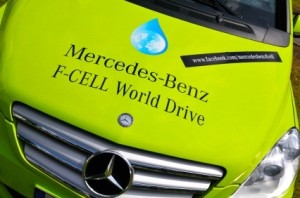 Alternative Fuels and Hybrid Vehicle Technologies
The Hybrid and Electric Plug-In Vehicle Technology program covers basic, intermediate and advanced level training for these vehicles including the different configurations used in the automotive, transit and trucking industries. These skills prepare an individual for entry-level employment or career advancement in the maintenance and repair of hybrid vehicles in all sectors of the transportation industry.
Upon completion of the Certificate program, students are able to:
Identify alternative fuel and hybrid vehicles and explain their operation and related safety repair procedures.
Safely remove and replace various hybrid and plug-in electric vehicle components using specialty tools and equipment according to manufacturer and industry safety guidelines.
Perform complex hybrid and plug-in electric vehicle troubleshooting using manufacturer diagnostic software, schematics, and specialty tools designed for hybrid and electric vehicle repair.
Program Course Descriptions:
DIESLTK 301 INTRODUCTION TO ALTERNATIVE FUELS & HYBRID VEHICLE TECHNOLOGY

This course provides an introduction to various alternative fuel technologies being used in the automotive and heavy duty diesel fields. Covers description and basic operation of Bio diesel, Compressed Natural Gas (CNG), Liquefied Natural Gas (LNG), Fuel Cell and hybrid vehicle technologies.

DIESLTK 302 HYBRID AND PLUG IN ELECTRIC VEHICLE

This course covers hybrid vehicle system fundamentals including hybrid vehicle safety, special tools, different hybrid system configurations, high voltage battery construction and maintenance, de-power procedures and basic service.

DIESLTK 303 ADVANCED HYBRID AND PLUG IN ELECTRIC VEHICLES 

This course covers advanced hybrid vehicle system diagnostics and replacement of hybrid and plug in electric components such as high voltage battery, electric motor, capacitors, etc. Troubleshooting of gasoline/diesel engine will also be covered.
Enrollment Data: Spring, 2010 – Spring, 2012 (total 288 students)
DIESLTK 301: 161 Students
DIESLTK 302: 64 Students
DIESLTK 303: 63 Students
Completion Data:
The program consists of 12 units of required courses that lead to a Certificate of Achievement in Hybrid & Electric Plug-In Vehicle Technology. The program began in 2010-2011 and we have had a total of 29 people complete. In 2011-2012, we reduced our course offerings, which resulted in fewer students completing the program. This year, we are offering it as a year-round program again, so we anticipate having an increase in the number of students who complete in 2012-2013.
Hybrid & Electric Plug-In Vehicle Technology Certificates Awarded (total 29 certificates)