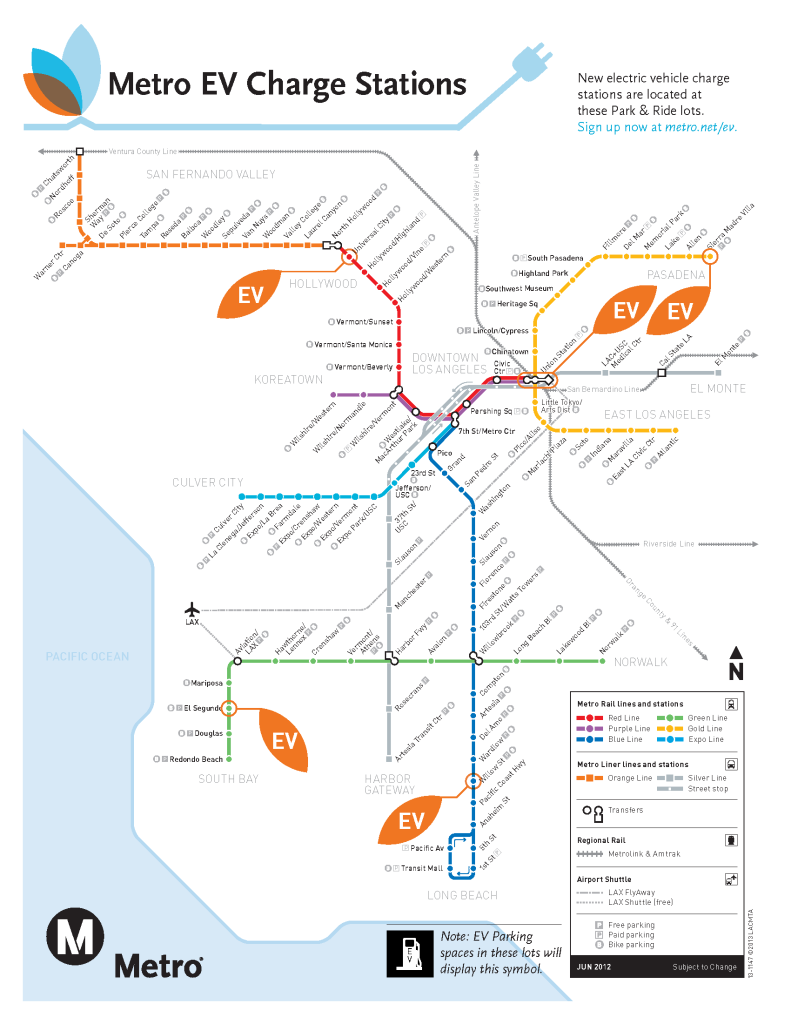 The Los Angeles County Metropolitan Transportation Authority's (Metro) is responsible for planning, coordinating, designing, building, and operating an "efficient and effective transportation system in Los Angeles County."  Metro has a service area of 1,433 square miles, which is serviced by 80 miles (and growing) of urban rail, heavy rail system (subway), light rail system, Bus Rapid Transit, and the nation's largest fleet of alternatively fueled buses (100% of Metro's bus fleet consists of alternative fueled vehicles, including CNG, hybrid, and electric).  Metro has  over 1.1 million average weekday boardings with an annual total of 365.9 million.
Aside from the large application of alternative fueled vehicles in its fleet, Metro has also committed to achieving other notable goals to become better stewards of the environment, including:
1. Constructing all new facilities to Leadership in Energy and Environmental Design (LEED) Silver standards.
2. Assessing its existing facilities to determine the feasibility of achieving a LEED – Existing Building Operations and Maintenance (EBOM) certification.
3. Adopting Metro's Renewable Energy Policy to incorporate renewable energy into Metro facilities.
4. Adopting Metro's Green Construction Equipment Policy to reduce emissions from construction activities by requiring the use of clean, green construction equipment on all Metro construction projects.
Metro has really taken a holistic view of orienting transit, active transportation, and alternatively-fueled personal vehicles–a position that was first and remains the only in the nation to really orient electric vehicle owners into the transit system to reduce overall trips in cars, resulting in a reduction in congestion.  Through this, Metro is providing a large portfolio of convenient options to get riders where they need to go.  This includes the installation of electric vehicle stations (there are four chargers at each of the five locations for a total of 20 charging stations throughout these Metro stops) at rail hubs–allowing drivers of electric vehicles to still avail themselves of transit options in the region.
Interested in learning more?  Metro's Environmental Compliance and Services Department produces an annual Sustainability Report, which tracks its performance on these environmental stewardship goals.