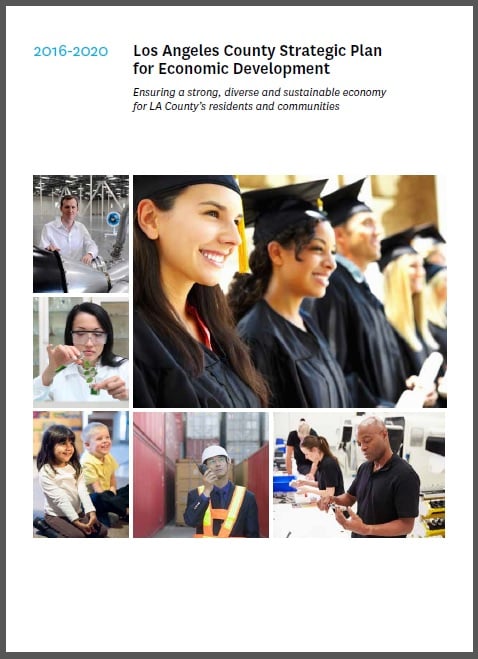 Goals for the 2016-2020 Los Angeles County Strategic Plan for Economic Development were chosen through a collaborative, consensus-driven approach that invited input from leaders in public, private, business, government, labor, education, environmental, and community-based organizations. By soliciting input and engagement from our stakeholders, a core set of economic development goals, objectives, and strategies is now determined for the County.
Invest in our people to provide greater opportunity
Strengthen our leading export-oriented industry clusters
Accelerate innovation and entrepreneurship
Be more business-friendly
Remove barriers to critical infrastructure development, financing and delivery
Increase global connectedness
Build more livable communities
Interested?  View the objectives and individual strategies for each goal, by clicking on the image to the right.