Our partner organizations host an array of events throughout the year. When these events align with our mission to ignite economic opportunity and regional prosperity, we share them with our audience.
---
US AND ASIA: LEADERSHIP IN A TIME OF CHANGE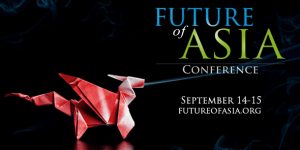 The annual Future of Asia Conference, hosted by the Los Angeles World Affairs Council, brings together influential voices from both sides of the Pacific to look at the opportunities and challenges in the world's most rapidly growing continent. This year's theme will be: US and Asia: Leadership in a Time of Change.
Agenda: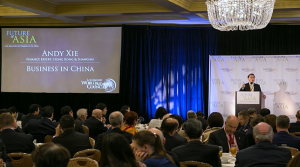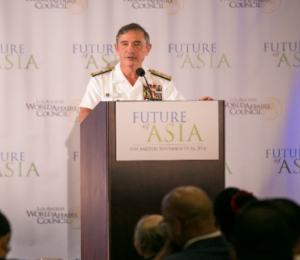 The Future of Asia Conference kicks off on September 14 at 5:00pm with our opening panel followed by our dinner with a keynote speaker. On September 15 at 8:30am we'll begin with a breakfast briefing followed by a series of plenary panels and breakout sessions. Friday highlights will include our Leadership Luncheon with East West Bank CEO, Dominic Ng and our closing keynote with Admiral Scott Swift, Commander of the Pacific Fleet.
The two-day conference will feature speakers from China, India, Japan, Korea, Southeast Asia and the US. Future of Asia Conference panels will include the following topics:
US seen from Asia
China as a new economic leader?
North Korea: Leading to the brink
Silicon Valley meets Shenzhen
Leading through strength: Xi, Modi, Abe
Lessons in leadership: Lee Kuan Yew
Making CEOs
Please see this short Promotional Video for an overview of the Future of Asia Conference.
Tickets:
Regular Admission to all Events on Thursday and Friday: $600
Discounted Admission to all Events on Thursday and Friday: $500 (*Please use the discount code: FAWT)
Register Now:
The Future of Asia Conference will be held on September 14-15, 2017 at the Fairmont Miramar. Tickets can be purchased online at the futureofasia.org. Please register early to secure your place. We look forward to hosting you – please contact us at [email protected] or (424) 258-6160.