The 20th Annual Eddy Awards dinner gala was hosted by LAEDC at the Beverly Hilton on November 12th, 2015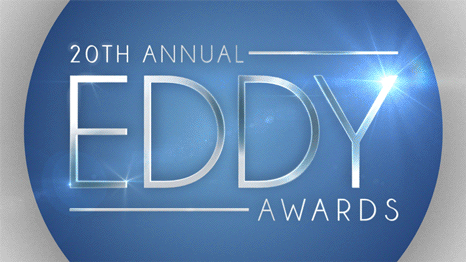 Click on the menu above for details on the event, attendees, honorees, and more!
The Eddy Awards® is one of the most prestigious awards programs to recognize leadership in economic development in business and government throughout Los Angeles County. The Eddy Awards®, a cocktail, dinner, and awards gala, also supports fulfillment of the Los Angeles County Economic Development Corporation's mission to attract, retain, and grow businesses and jobs for the regions of Los Angeles County.
To sponsor next year's Eddy Awards, contact Nancy Jordan: 213-236-4813 or [email protected]
For general information about the Eddy Awards, contact Rick Moelis: 213-236-4812 or [email protected]
HONORARY DINNER COMMITTEE
Barbara Boxer, US Senator
Dianne Feinstein, US Senator
Kevin de Leon, President pro Temp
California State Senate
Hilda Solis, Supervisor, 1st District
L.A. County Board of Supervisors
Mark Ridley-Thomas, Supervisor, 2nd Dist
L.A. County Board of Supervisors
Sheila Kuehl, Supervisor, 3rd Dist
L.A. County Board of Supervisors
Don Knabe, Supervisor, 4th Dist
L.A. County Board of Supervisors
Michael Antonovich, Supervisor, 5th Dist
L.A. County Board of Supervisors
Sachi A. Hamai, Interim CEO, County of LA
Praful Kulkarni, LAEDC Chair and
President & CEO gkkworks
DINNER CO-CHAIRS
Raul Anaya, Bank of America
Chris Martin, A.C. Martin
DINNER COMMITTEE
Jeff Assaf, ICG Advisors LLC
Chris Carey, City National Bank
Samuel Garrison, Caruso Affiliated
Jodie Lesh, Kaiser Permanente
Michael Quindazzi, PWC
Steve Sloan, Wells Fargo
Tom Conley, State Farm Insurance