The Eddy Awards® is the most prestigious awards programs to recognize leadership in economic development in business and government throughout Los Angeles County. The Eddy Awards®, a cocktail reception, dinner, and awards gala, also supports fulfillment of the Los Angeles County Economic Development Corporation's mission to increase standards of living for all residents of L.A. County.
Thursday, November 10th, 2016, from 6pm-9:30pm at the Beverly Hilton
Individual Tickets: $500 per ticket
The Eddy Awards annual dinner gala and awards ceremony celebrates exceptional public and private leadership in LA County economic development, with the Most Business-Friendly City Award and recognition of honorees that demonstrate outstanding contributions to economic development in the region.  It is an extraordinary opportunity to network with the leaders you want to meet, from all sectors in the region.
This is the only fundraiser for the LAEDC on an annual basis, and your ticket sales and sponsorships make our work possible — raising the standards of living for the residents of L.A. County by increasing economic opportunity and regional prosperity.  LAEDC's initiatives, including the Strategic Plan for Economic Development, address the root causes of poverty and income inequality, and set a foundation for widely shared prosperity.  Please consider sponsoring the Eddy Awards, and associate your organization's name with the transformative progress of LA County.
Hear KNX radio "Mottek on Money" host Frank Mottek preview the Eddy Awards HERE.
2016 Eddy Award Honorees
The LAEDC is proud to announce this year's Eddy Award Honorees, including Brian Lee, CEO & Co-Founder of The Honest Company, AECOM and California State University, Long Beach.
The 2016 Individual Honoree – Brian Lee

Brian Lee is CEO and Co-Founder of The Honest Company, which he launched alongside Jessica Alba in 2012 with a mission to inspire and empower people to live a healthy, happy life.  He exemplifies the best of the L.A. entrepreneurial spirit. Through his vision and hard work he has created many jobs and fostered the growth of an impactful and thriving employer here in L.A. County.
The Honest Company provides 100+ products across a wide range of consumer categories, including baby, personal care, home care, and vitamins & supplements, to a passionate community of consumers.  Mr. Lee and The Honest Company play a strong philanthropic role in the L.A. community, donating over 900,000 products and over 9,000 employee volunteer hours to help more than 150,000 children and over 95,000 families.  As a serial entrepreneur, Mr. Lee also co-founded LegalZoom, and launched ShoeDazzle.
Mr. Lee graduated Magna Cum Laude with a B.A. in Economics and Business from UCLA. He received his J.D. from UCLA School of Law. He was named among the 25 Most Notable Korean-American Entrepreneurs by Forbes in 2009 and an Ernst & Young Entrepreneur of the Year in 2014. Under Mr. Lee's leadership, The Honest Company has been honored with ACG Award for Social Responsibility, the 2015 Pioneer in Sustainability Award by the Sustainable Business Council of Los Angeles, and other awards.
The 2016 Corporate Honoree – AECOM

AECOM  designs, builds, finances and operates infrastructure assets in over 150 countries.  With more than 90,000 employees worldwide, and over 2,400 employees in L.A. County, this Fortune 500 organization is the largest publicly traded company headquartered in the City of Los Angeles and one of the largest in L.A. County.  By levering a strong relationship between infrastructure and economic development, AECOM manages large regional projects throughout the county such as the L.A. Community College District's $6 billion construction program, Metro rail line extensions and improvements, and the new Tom Bradley international terminal at LAX, among others that create vital jobs and economic impact.
Beyond the physical infrastructure assets AECOM has been involved with, the company takes a holistic approach in developing solutions that makes it a genuine asset to our region.  For example, AECOM actively promotes contracting opportunities for small and disadvantaged businesses through community-based contracts and boot camp trainings that help local businesses learn to bid competitively for construction projects.  In addition, AECOM's innovative solutions to the challenges facing cities incorporate resilient and sustainable design and planning concepts for the benefit of current and future generations.
2016 Education Honoree – California State University, Long Beach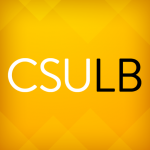 CSULB is nationally recognized for its partnering role in pioneering a seamless educational pathway model with The Long Beach College Promise, which is increasing graduation rates and helping thousands of economically disadvantaged students realize their dreams, and which served as the inspiration for President Obama's America's College Promise. The Promise is transforming economic opportunity by placing higher education within reach for all, and aims to fulfill the academic potential of all youth by offering guidance and continuous support along every step of the student experience, from pre-K through college and onto career and life. The Promise creates a culture of college expectation, increases college readiness, improves graduation rates among Long Beach students and raises the education attainment rates of the entire Southern California region.
CSULB serves more than 37,000 students, and takes great pride in the diversity of its student body, and in fact there is no ethnic majority on campus. Equally as diverse is the breadth of high-quality academic offerings, and students graduate with degrees from a range of studies such as criminal justice, engineering, business and the arts. The university also prepares the most nurses as well as elementary, secondary and special education teachers of any CSU. Growing in number by more than 10,000 each year, CSULB's 300,000-plus alumni are transforming communities for the better throughout Southern California.
2016 Most Business Friendly City Awards
The finalists for the 2016 Most Business-Friendly City in Los Angeles County Award have been announced. The cities of Compton, Downey, Lakewood, Long Beach, and Santa Clarita are finalists for the population 68,000 and over category, and the cities of Arcadia, Azusa, Pico Rivera and Rosemead are finalists in the population under 68,000 category. One winner from each category will be announced live at the 21st Annual Eddy Awards® on Thursday, November 10th, at the Beverly Hilton. Read more about our 2016 finalists HERE.
| | | |
| --- | --- | --- |
| | | |
| | | |
| | | |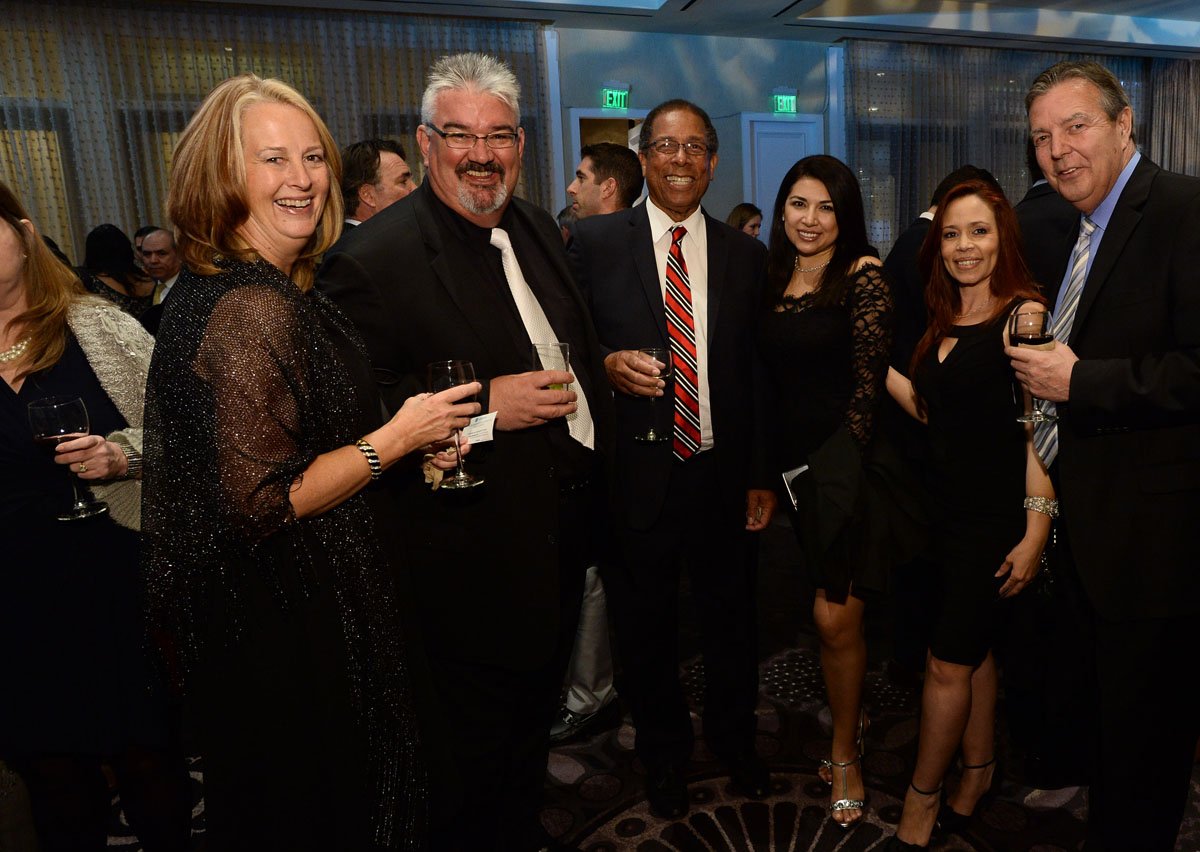 The LAEDC Thanks Our Generous Sponsors of the 21st Annual Eddy Awards!
Gold Sponsors
 Silver Sponsors
Bronze Sponsors
| | |
| --- | --- |
| ACT-1 | LA County Supervisor Michael Antonovich |
| Bank of America | LA County Supervisor Sheila Kuehl |
| CBRE | LA County Supervisor Mark Ridley-Thomas |
| CDS Insurance Services | Los Angeles World Airports |
| COMCAST/NBCUniversal | MGAC |
| CSU – Dominguez Hills | Metropolitan Water District |
| CSU – Northridge | Moss Adams |
| Dentons | Port of Long Beach |
| East West Bank | Southern California Gas Company |
| Greenberg Traurig LLP | Tesoro |
| Grifols | Time Warner Cable |
| IVC | USC |
| LACCD | Walmart |
| | Watson Land Company |
Please contact Rick Moelis, Senior Manager, Event Programs for sponsorship information or to ask questions, via email at

[email protected]

.

The LAEDC is in the process of procuring items for our Eddy Awards Silent Auction. Please consider contributing items for our auction, particularly wine, technology, entertainment/sports tickets, hotel stays, vacation packages and unique experiences. Contact Kathie Wong via email at

[email protected]

with contributions.